Virachey National Park is the largest national park located in Cambodia covering over 3,325 square kilometre, it is one of the two ASEAN Heritage Parks but is under constant threat from illegal loggers and poachers but lately there has been threat of a Chinese funded road being built in the southwest corner of the park. This park houses numerous flora and fauna and is an amazing place to visit.
About Virachey National Park in Cambodia
Image Source
Virachey National Park Cambodia is situated between Stung Treng and Ratanakiri province and it shared borders with Vietnam and Laos, it was established in 1st November 1993 under the royal decree concerning the designation and creation of protected areas, the Ministry of Environment of Cambodia administers the park and is among the top priority for conservation in Southeast Asia.
Must Read: Royal Palace In Phnom Penh Guide: The Palace Of The Pearl Of Asia!
Best Time To Visit Virachey National Park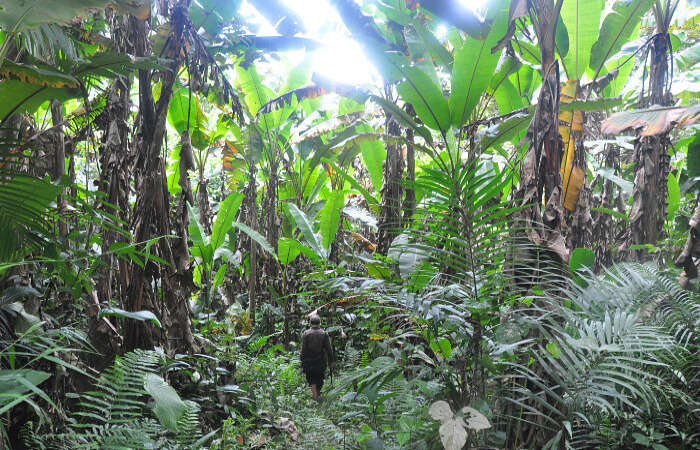 Image Source
This park which was designated as an Asean Heritage Park in 2003 includes cloud forests, bamboo forests and evergreen forests. In Virachey National Park throughout most of the year it is hot and humid especially during the summer when it also rains heavily but the months from November to February are cool and dry and is an ideal time to visit the park and go trekking or camping.
Suggested Read: The Great Niah National Park Guide: The Birthplace Of Civilization In Southeast Asia
Things To Do In Virachey National Park
Virachey National park trek are the most popular and most tourists book their treks in Banlung through the Virachey National Park eco-tourism information centre. There are three treks that are available:
1. Phnom Veal Thom Trek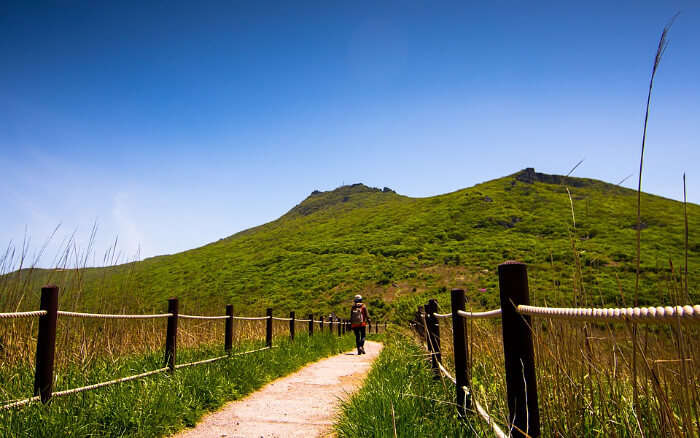 Image Source
This is a seven-day trek which starts from Phnom Veal Thom and ends deep in the Montane Grassland in Asia , the trek includes village homestay along with camping, long hours of trekking through the wilderness with a ranger and indigenous guide who will take you to some beautiful places and the deeper parts of the jungle. This is the most popular and signature trek of the park.
2. Kalang Chhouy Sacred Mountain Trek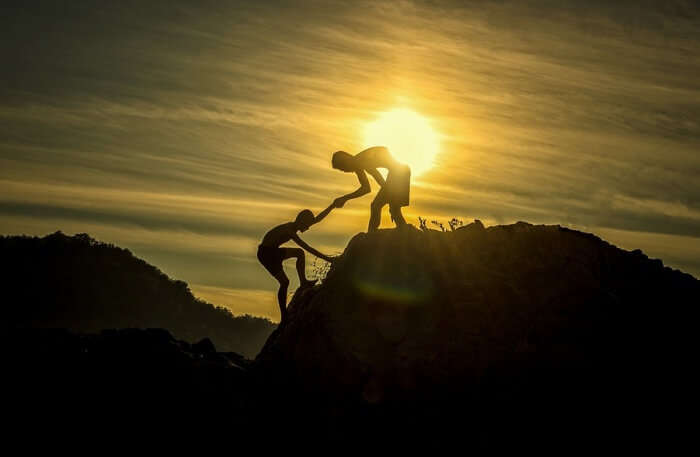 Image Source
This trek lasts 3 days during which there will be village stay as well as camping near a waterfall and the Chour Preah rapids, there is also ling treks through the national park. This is a gentle and short trip and some might even be able to see the Great Hornbill. This trek gives you the best chance to see some Virachey National park animals. It is a short 2 day 1 night that will take you through beautiful trails and picturesque waterfalls. If you are willing to do this. So, make sure you have enough time to invest and are ready with all the preparation.
Suggested Read: 10 Best Places To Visit In August In Asia For An Easy-Breezy Holiday!
3. O'Lapeung Trek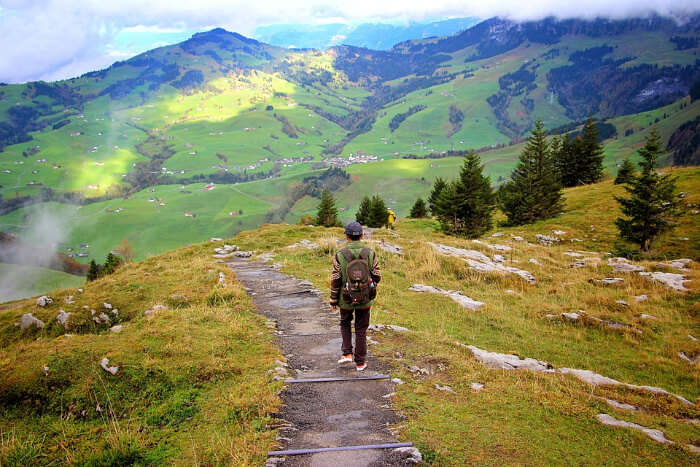 Image Source
This is also a 3 to 4-day trip which includes village homestay, camping in the jungle, trekking along the Ho Chi Minh trail, a river journey and a return by Kayaking. This trek is more adventurous and a 5 day trek option is also available. Make sure to wear comfortable trekking shoes and carry a trekking pole, though the latter is not mandatory. This trek is a perfect opportunity for those who want to spend some time in wilderness as you will get to see a number of wild and nocturnal animals. When passing through a village, experience the local cuisine and rice wine. It will be an experience of your life and will get you closer to the Cambodian rural lifestyle.
Suggested Read: 53 Magnificent Tourist Places To Visit In Jaipur For A Beautiful Experience
How To Reach Virachey National Park

Image Source
Virachey National Park is located just 50km away from Banlung and takes around 1 hour by car, all treks being in Banlung where the information centre and registration office is. Siem Reap to Virachey National Park is 355 km and takes around 8hr by road or just 1hr by flight from Siem Reap Airport to Pakse Airport, Phnom Penh is 381 km away from the National Park and takes around 9 hours by road.
Suggested Read: Solo Travel In Singapore: A Guide To Relish The Best Of The Gateway Of Asia
Where To Stay Near Virachey National Park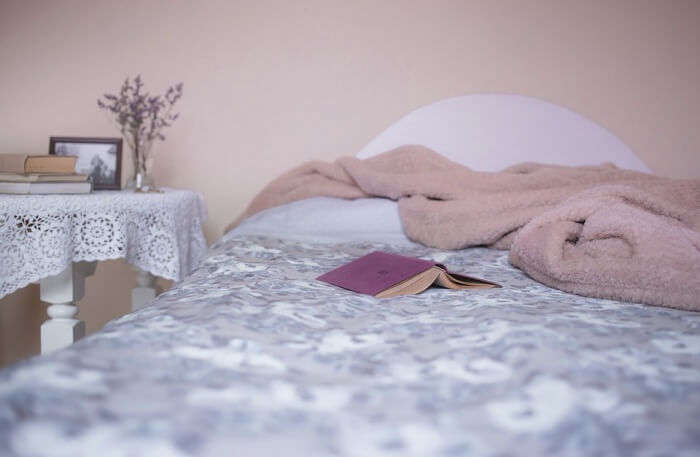 Image Source
Most people visiting the National park book tours which lasts for days during which time the tourists camp in the park itself but there are hotels and accommodations in Banlung which is where the registration office is located. Ratanakiri-Boutique Hotel is a very comfortable and popular hotel that is rather cheap as well. The Tree Top Eco-Lodge is a very cheap place for lodging.
Further Read: Asia's Largest Tulip Show Goes Live In Kashmir & It's The Best Thing You'd See This Spring
Virachey National Park is a truly natural wonder and its preservation and protection from illegal loggers and poachers is important, this destination is ideal for adventure lovers and people who love trekking which also helps boost eco-tourism and the preservation of the park. Visit this park on your next holiday in Asia to evoke your love for nature.
People Also Read:
National Parks In Cambodia Ream National Park National Parks In Thailand
Looking To Book An International Honeymoon?
Book memorable honeymoon on TravelTriangle with 650+ verified travel agents for 65+ domestic and international destinations.
Comments
comments